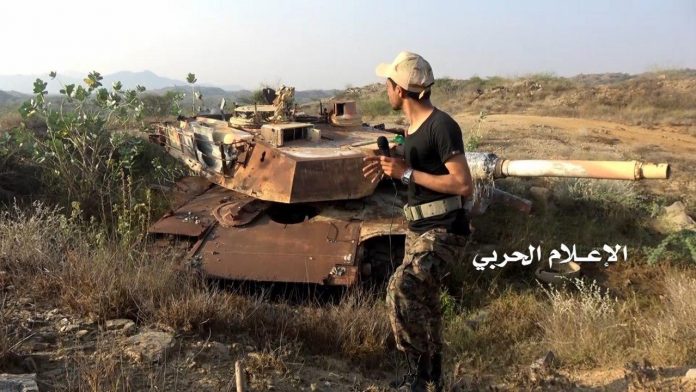 Nov.12  The Yemeni army, supported by popular forces, on Sunday destroyed four military vehicles carrying several mercenaries of the US-backed Saudi-led aggression coalition in various operations launched off Najran province, a military official told Saba.
Three military pick-ups were ambushed in Ajasher desert and their crew's members were killed.
A military vehicle was destroyed in this desert and its crew's members were also killed.