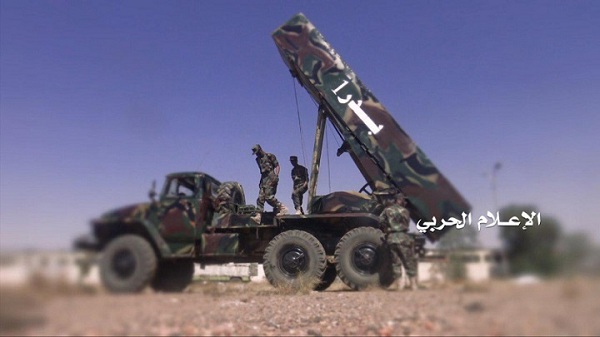 The rocketry force of the army and Popular Committees fired a batch of "Badr-1P" ballistic missiles at Bir Askar  camp in Najran .
A military source in the rocketry force told SABA that a batch of "Badr-1P" missiles targeted the Apache helicopter landing pad and the residence of the Saudi enemy pilots in Bir Askar camp .
The source confirmed the death of two pilots and the destruction of several Apache aircraft and a fire in the warehouses the of  Apache aircrafts  enemy because of the operation .