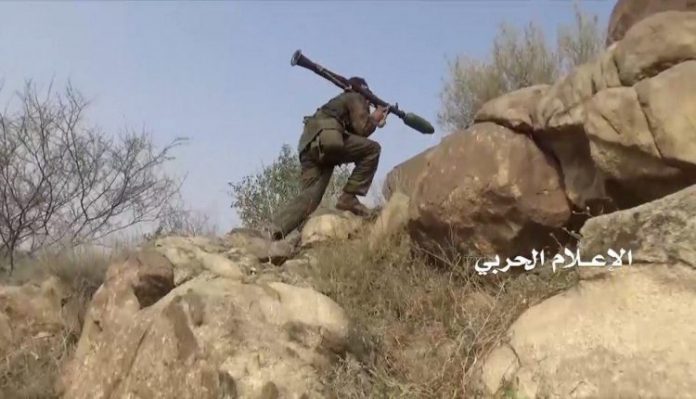 Heroes of the army and  popular committees carried out two military operations on the mercenaries positions of the US-Saudi aggression in the province of al-Bayda and Nehim Front .
A military source confirmed the death and injury of a number of mercenaries of the  aggression by  the attack of  the army and Popular committees on their positions in Nehim front .
The source added that the mercenaries of the aggression suffered heavy losses in the  military operation that targeted their positions in al-Bayda front .