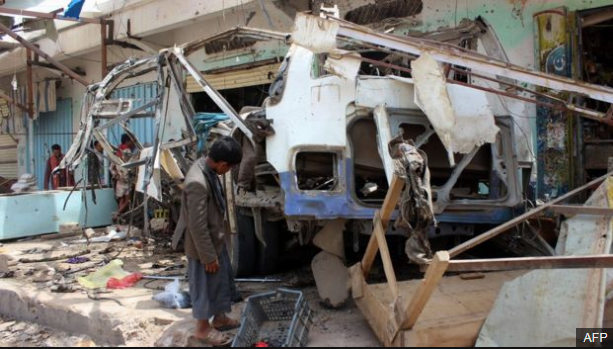 Saudi aggression and its mercenaries continued targeting civilians and their property in the provinces of Hodeidah and Sa'ada, injuring four people, including two children and a woman, and destroying houses in the past 24 hours.
A security source told SABA  that two children were wounded from  artillery shelling  fired by the mercenaries of the aggression on the mountainous area of ​​the directorate of alTahita.
A man and a woman were injured as a result of an air raid north of the Kurdish village in Al-Druihmi district in Hodeidah governorate.
The source pointed out that the enemy aircraft launched a raid on the directorate of al-Tahita, and two mortar fired by mercenaries aggression targeted laboratory section of the  Al Thawra hospital in the city of Hodeidah.
The source said that the aaggression launched five raids on Tkhia directorate, and destroyed two homes in the directorate of Razih, Sa'ada province.
The Saudi  aggression targeted the western areas of Haidan with more than 30 rockets.
The source said that the  aggression launched three raids on Mount Tuilq in Jizan.