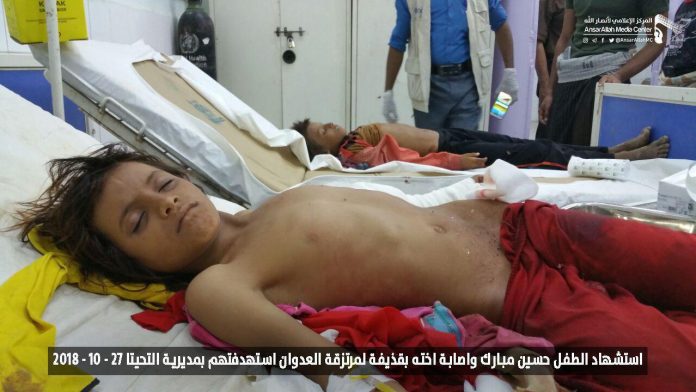 UNICEF confirmed that children at Al -Thawra Hospital in Hodeidah face imminent death risk .
""The lives of 59 children, including 25 in the intensive care unit at Al-Thawra Hospital, are at risk of dying from violent fighting," UNICEF Executive Director Henrietta Fore said in a statement received by the official Saba news agency .
The Executive Director of UNICEF noted that the risk now threatened the access and exit from the only hospital in the area.
UNICEF Executive Director called for a cessation of hostilities and to ensure that civilians are able to reach all hospitals safely and to stop attacks on civilians and their  infrastructure, including the port of Hodeidah .
Henrietta Fore warned of the catastrophic loss of life if Hodeidah port is damaged, destroyed or disrupted as it access to up to 80 percent of humanitarian supplies, fuel and commercial goods to Yemen .
The statement added that further escalation in fighting would put UNICEF efforts in providing assistance, including life-saving supplies such as medicines, clean water and curative food, to treat children suffering from acute malnutrition to danger .