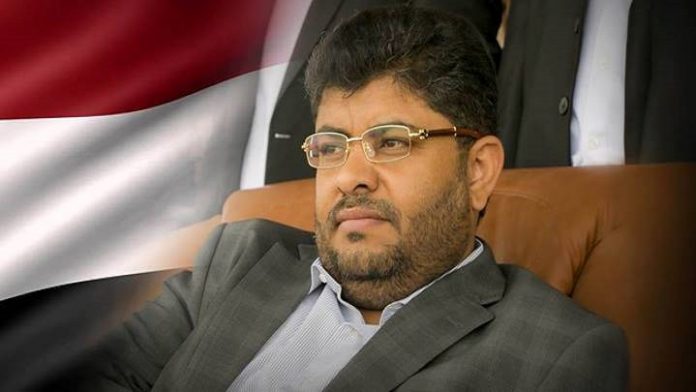 Al-Thawra Net
Head of the Supreme Revolutionary Committee, Mohammed Ali al-Houthi stressed that the continuing blockade on the Yemeni people after the presence of the United Nations in the port of Hodeidah with the supervision of its general on the receiving of Port of Hodeidah by the Coast Guard troops and redeployment of the army is a composite crime.
"The presence of United Nations General Patrick Cammert and his team at the civilian port of Hodeidah will refute the Saudi propaganda of smuggling arms and will expose the crimes of the coalition against Yemen," Mohammed Ali al-Houthi said on his Twitter account on Saturday.
The Supreme Revolutionary Committee Chief described the redeployment of troops and handing over of the port of Hodeidah to the Coast Guard troops as "the most important major step among the steps which are based on the Stockholm Agreement.
"This step loses the US-backed Saudi-led aggression coalition countries and its mercenaries any justifications for obstructing or hindering the peace agreement, and will reveal their tricky or seriousness of implementation", he added.
Mohammad Ali al-Houthi praised Yemen's political and military leadership for its "full credibility, , harmony and clear vision, and its lack of hesitation for a moment in implementing the agreement to re-deploy inside  the port of Hodeidah, and to take the resolute decision that serves the people and removes ghost of famine."