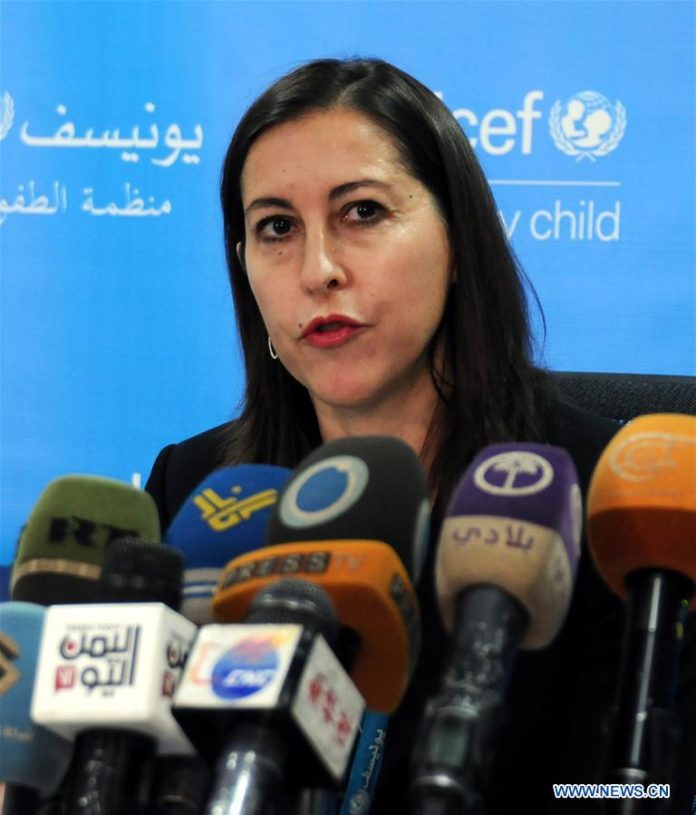 UNICEF's representative in Yemen Meritxell Relano revealed one aspect of the darkness of the three-and-a-half-year-old war on the future of education in the poorest country in the region .
UNICEF representative  said in a statement that fighting in the province of Hodeidah led to the closure of more than a third of the number of schools in the province, including 15 schools on the front lines .
She added that  other schools were severely damaged or used as shelters for displaced families, Which is studying two periods in the region to reduce its work to only a few hours in the morning .
Relano pointed that the outbreak of fighting in the province of Hodeidah since last July forced 60,000 boys and girls to leave education . She pointed  the war in this country has pushed more than 2 million children out of classrooms throughout Yemen, an increase of half a million children since the escalation of the conflict 2015 .
UNICEF representative in Yemen that one out of every five schools throughout the country had become unfit for education as a result of being totally or partially destroyed or became a center for sheltering displaced families or for military purposes .