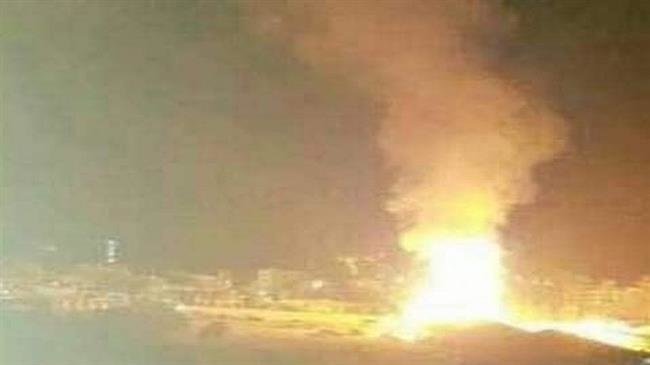 Al-Thawr Net
At least two civilians were killed and others injured late on Saturday in Saudi-led airstrikes on capital Sanaa, Yemen's al-Masirah television news reported.
The Saudi-led coalition aggression has carried out deadly air raids against 15 targets, including a food factory, in Yemen's west-central Sana'a Province, prompting condemnations from officials in the capital.
The attack had targeted the province's Jadar Village, and that five people had also been injured as a result.
Al-Masirah said Sunday's bombings destroyed a food production facility as well as a plastic factory in Sana'a, also damaging neighboring houses.
"The aggression (the Saudi-led coalition) also launched four raids on September-21st Park" in the capital, according to the news network.
The attack on the food factory had also "left a number of victims," without giving an exact figure.