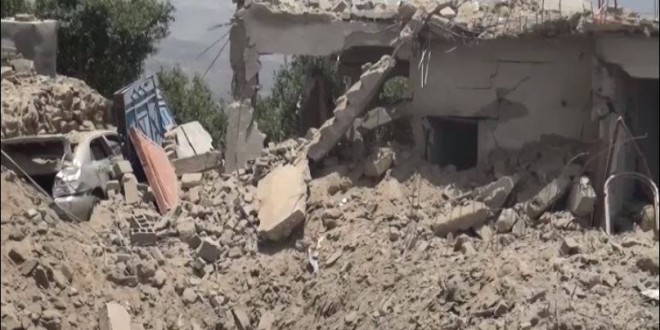 Al-Thawra Net
At least 15 citizens were killed and injured in Saudi-led coalition air raids and mercenaries attacks in Hodeidah and Hajjah provinces, according to a report combined by Saba News Agency on Sunday.
In Hodeidah, at least 10 civilians were wounded in mercenaries' bombardment on various areas and neighbourhoods of Hali and Howk districts.
The militates further shelled Khamseen Street in Hali district, Kilo 7 area, and towards the airport and the medical school with, towards the airport and the medical school with heavy and medium machine guns.
Moreover, they targeted al-Sha'ab city on the 90th street with machine guns.
The report added that the mercenaries targeted the Nana plant and it's surrounding with Katyusha rockets and mortar shells, and fired up over 30 artillery shells on south and west of Tuhita, as well as  more than 24 shells hit the west of Maghazi village, and shelling the north part Hays district with more than 30 mortar shells.
Heavy bombardment hit Al Sheikh Village in the Kilo 16 area with dozens of shells, and shelled village of Za'affran village with 15 mortar shells, as well as bombing Koa'i village in  Durihami district with artillery and medium machine guns.
In Hajjah, at least three civilians were killed and two others were wounded in two Saudi-led air strikes on Al-Makhafi area of Mostaba District.
In Saada, the Saudi-led coalition warplanes waged two raids on Akwan area in Safra district and two other air strikes on Madafen area of Dhaher district.
In Jizan, the coalition launched a raid on its mercenaries at the east of part of Jahafan Mountain.