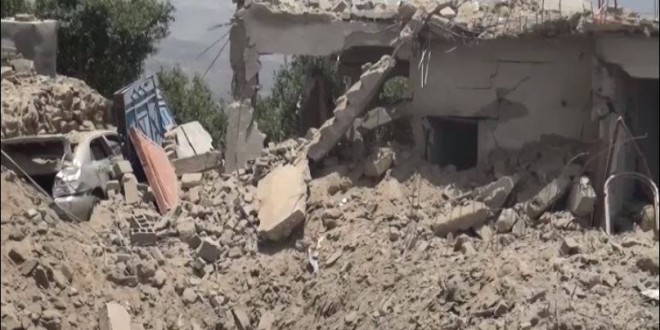 Saudi aggression and its mercenaries continued targeting citizens and their property in a number of governorates and breaching the cease-fire agreement in Hodeidah province during the past 24 hours, killing two people and injuring several others, including an elderly woman.
A security source told SABA that an elderly woman was injured by a shell of the aggression forces targeted the neighborhood of al-Rabsa in the city of Hodeidah, and targeted the mercenaries with heavy artillery.
The source said that the forces of aggression targeted with artillery and machine guns towards the residential areas in the city .
The source pointed out that the invaders and mercenaries  heavily bombarded with artillery and heavy rates the villages of Al-Shajan and Al-Koei in the directorate of al-Durahmi.
The mercenaries fired more than 100 mortars and 7 rockets and heavy and medium machine guns on the village of Al-Zafran in Kilo 16 in al-Durahmi district.
The source pointed out that the forces of the aggression targeted with 25 shells and heavy and medium machine guns Al-Fayza district of the directorate of al-Tahita, as mercenaries tried to sneak southwest of the mountainous directorate.
The source confirmed the deah of two citizens and wounding others in an air raid by the aggression on a  car in the general road in the area of Qafla Atar in 'Amran province.
A citizen was wounded by the Saudi border guards in the directorate of Razih border in Sa'ada province, while flying of the aggression launched raids on different areas of the directorate of Baqem.
The source pointed out that the aggression launched two raids on the directorate of Kushar in the province of Hajjah.