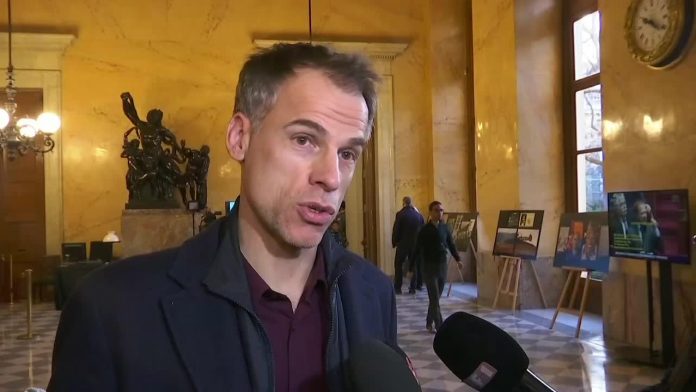 "France is killing in Yemen," a French parliamentarian said over the silence of what is happening in Yemen and the continuing of selling arms to Saudi Arabia.
According to local French media, the MP, Sebastian Nadot, protested the positions of the government of his country on what is happening in Yemen by raising this banner.
MP Nadot pointed out that the French National Council did not hold any meeting to discuss the situation in Yemen. He expressed his strong criticism of his country's continued sale of arms to Saudi Arabia.
The lifting of this sign led to a state of panic within the French Council, where the President of the Council asked MP Nadot to hand over the sign to the security men.