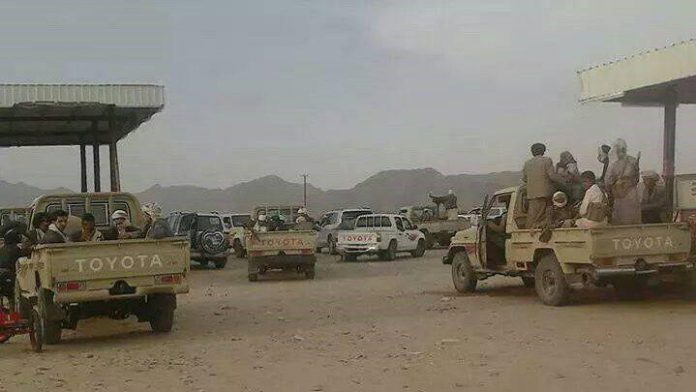 Al-Thawra Net
Deadly clashes erupted in Ma'rib province on Saturday between Saudi-led coalition rival militias on the backdrop of the seizing of oil derivatives belonging to UN organisations, local sources reported.
The use of oil derivatives is a free grant in exchange for the operation of health and hygiene facilities by the UN organisations.
According to the sources, the clashes erupted after midnight on Saturday, between the Murad tribes and militants loyal to Sultan al-Aradah.
The source explained that "an oil derivatives contractor transfers the oil to the United Nations organizations from Hodeidah port throughout the period of the grant, but this time the delivery came from al-Mukalla road due to the Saudi-led blockade on the port of Hodeidah."
He added: "The contractor was able to clear the shipment from all the areas and overcome all obstacles, but when he arrived at Murad tribe he was prevented from proceeding as a result of the clashes with the militants of the Sultan al-Aradah."
According to the source, "the Abeida tribe backed the transport contractor with armed groups, but Murad tribesmen were able to control the situation and surround the central security commander at the Jubah security headquarters after his soldiers fled."