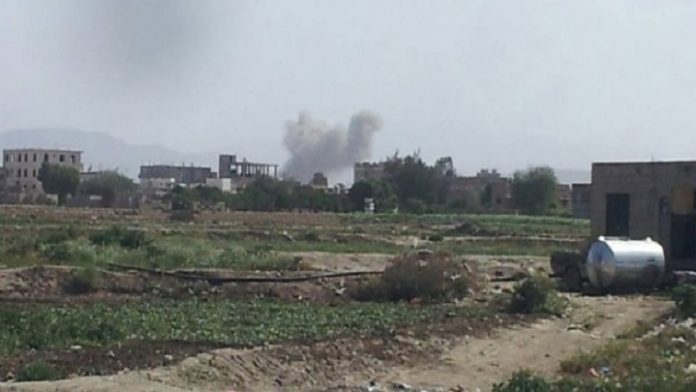 The forces of Saudi aggression intensified the violations of the cease-fire agreement in the province of Hodeidah during the past 24 hours, while mercenaries targeted the home of a citizen in Taiz, and the border areas in Sa'ada  were hit by a missile and a Saudi gun.
A security source told SABA that a woman was shot by mercenaries of aggression in the mountainous area of ​​the province of Hodeidah province.
The source pointed out that the invaders and mercenaries fired more than 130 Katyusha rockets and artillery shells at the citizens farms in the area of ​​Al-Fayza.
The source pointed out that the aggression warplanes flew heavily and in a low altitude in the sky of the city of Hodeidah.
In the al-Durihmi directorate, the invaders and mercenaries shelled different areas of the village of Al-Zafran in the Kilo 16 area with medium machine guns.
A military bulldozer of the forces of aggression developed combat positions near Hanager al-Hashidi in the Kilo 16 area.
The source confirmed  the injury of three children by a shell fired by mercenaries on the house of a citizen in the village of Nuba, directorate of Khadir in Taiz province.
The source pointed out that a rocket bombardment and a Saudi artillery targeted populated villages in the directorate of Razih and property of citizens in the directorate of Baqam, Sa'ada province.
In Hajjah province, the Saudi warplanes launched a raid on the directorate of Aflah al-Sham.