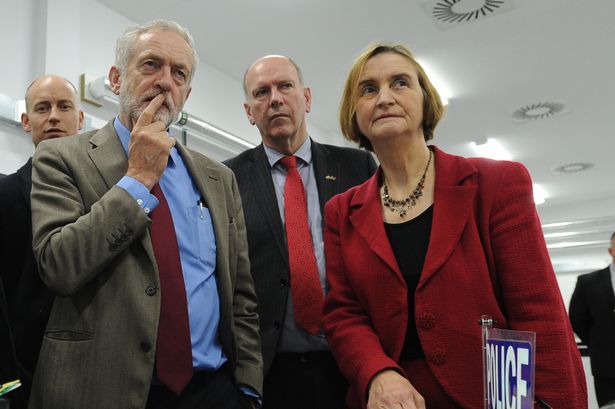 Al-Thawra Net
A joint military exercise between the United Kingdom and Saudi Arabia will begin on Sunday despite widespread international condemnations for the kingdom's role in the four-year war on Yemen.
About 100 British Marines are scheduled to take part in the five-day exercise with Saudi forces, amid accusations that the government would "give up Britain's moral responsibility."
In an article published by the newspaper The Independent, the British Shadow Secretary of Defence (the opposition member in charge of scrutinising the British Ministry of Defence) Nia Rhiannon Griffith on Saturday launched a verbal attack on the move, demanding that any joint training with Saudi Arabia must be suspended without delay.
"Instead of taking a firm stand against Saudi Arabia" Griffith said the United Kingdom Government "has in fact planned a two-week military training with Saudi Arabia next month, as well as a five-day naval exercise starting on Sunday."
"Simply, the move forward does not just represent a complete waiver of Britain's moral responsibility, it reveals a sombre and pessimistic view of Britain's place in the world, and the joint exercise with the Saudi navy that is besieging the main ports of Yemen, leads to aggravate the starvation and suffering of the Yemeni people," she added.
"Instead of tolerating Saudi Arabia and its odious system, we have to use our diplomatic leverage to push for a lasting peace in Yemen and to immediately investigate allegations of war crimes," Griffith added. "Until then, all future military manoeuvres should be suspended without delay."
The UK Shadow secretary further called for an immediate investigation into the war crimes committed in Yemen noting that "even in the case of the brutal killing of Jamal Khashoggi, the conservative policy of appeasing the Riyadh regime has not changed."
Griffith has also repeatedly called on the UK to impose an immediate arms embargo "to ensure that nothing is exported to Saudi Arabia which could be used in the country's war."
In reaction to Griffith, who is a member of the Labour Larty, a spokesman of the Conservative-held Ministry of Defence reacted: "The long-term partnership between the United Kingdom and Saudi Arabia helps make both countries safer. We have vital national interests in maintaining this relationship, including intelligence sharing and tackling extreme regional threats."
In 2018, the United Nations warned that the war that destroys Yemen could lead to "the worst famine in the world in 100 years" if the fighting continues. "An estimated 10,000 people have been killed in Yemen since the country began bombing in 2015," the UN report said.