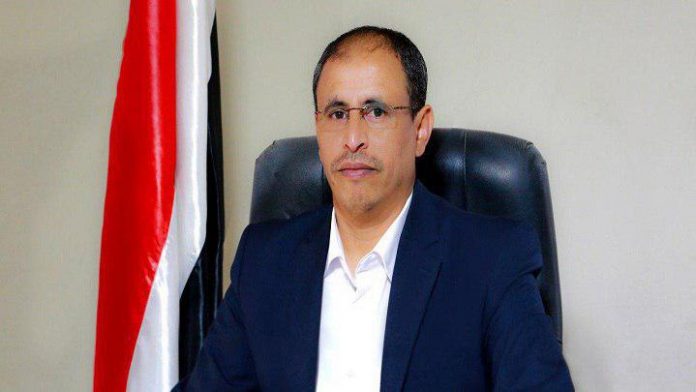 Al-Thawra Net
The Information Minister of the National Salvation Government, Daifallah Al-Shami on Friday has called on all audiovisual media foundation and organizations to support national efforts in combating the cholera epidemic through awareness-raising and prevention.
According to the Yemen News Agency (Saba), the minister stressed the importance of the media's role in raising awareness promoting education and health, and mobilizing efforts in order to curb the spread of the epidemic and to promote community participation in the fight against it.
Daifallah Al-Shami blamed the coalition countries for the spread of epidemics and diseases caused mainly by the aggression, blockade and systematic destruction of the health sector infrastructure, as well as the water and sanitation sector.
He called on international and humanitarian organizations to play their part in supporting efforts to combat cholera, which is killing thousands of Yemenis in the face of flawed international silence.
The Minister of Information also called on citizens to engage actively with awareness-raising campaigns through the media and mosques in order to ensure that cholera is reduced and prevented from spreading.
"In the past, the media has made great efforts to support hygiene, awareness-raising and environmental sanitation campaigns," he said.
The Information Minister reiterated that the national media will remain an active partner and contributor to official and popular efforts in this regard, and will spare no effort in serving the interests of the nation and its citizens.