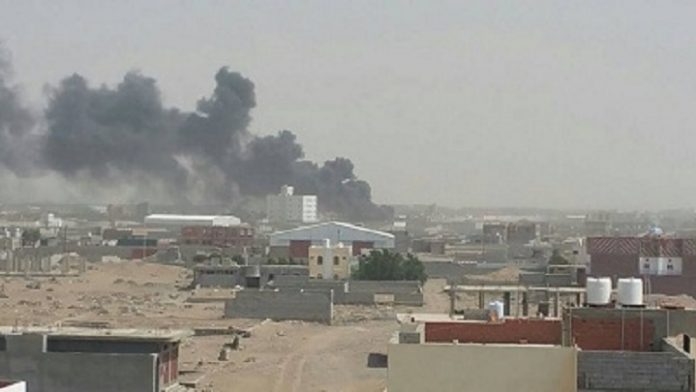 The forces of invasion and its mercenaries  continued to target citizens and their property in several governorates with air raids, rocket and artillery shelling, they also  continue to breach the cease-fire agreement in Hodeidah province during the past 24 hours.
A security source told Sab news agency that the mercenaries of the aggression shelled various areas in Sana'a Street in the city of Hodeidah.
The source pointed out  that the invaders and the mercenaries shelled more than  25 mortar shells in the village of Al-Zafran in the Kilo 16 area and fired 38 artillery shells at different areas south and east of Al-Taihta.
The source pointed out that the aggression warplanes launched two raids on the area on Sohar area in the province of Sa'ada and five raids on different parts of Kataf directorate.
The source confirmed the injury of two children as a result of the rocket attack on the populated villages in the border area of Razih, and shelling of missiles and heavy artillery  targeted properties of citizens in the directorate of Baqem.
In the province of Hajjah, the aggression warplanes targted  Mstaba distirct with  two raids and  five raids on the city of Harad.
The source pointed out that the hostile aircraft launched two raids on the village of Beit al-Shami in Qutba, Dhala province.