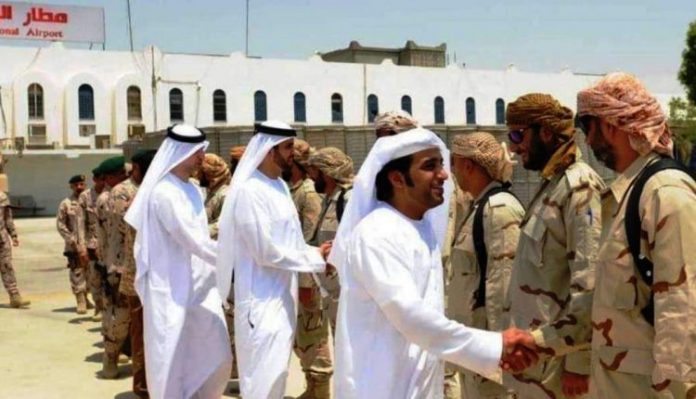 Al-Thawra
Informed Yemeni sources have disclosed on Saturday that the Emirati forces in the southern Yemeni city of Mukalla have carved out part of Riyan Airport International Airport for military purposes.
"One of the main reasons for delaying the reopening of the airport is to secure a military headquarters for the UAE forces on the airport grounds," the Gulf online newspaper said, using a source who claimed anonymity.
Riyan Airport had remained closed for the past three years, after the expulsion of al-Qaeda elements from the city of Mukalla, because the UAE forces were using it as a military base and a detention center. Now, it turns out, the Emirati occupiers have permanently and illegally seized part of the airport for themselves.
According to the same source, Yemenis are not allowed to enter or view these premises, part of which is built underground, which reveals the intention of the UAE forces to continue over the long term.
The issue of the exploitation of the airport by the United Arab Emirates has sparked controversy in Yemen, particularly because it is one of the few airports in all of Yemen not to have suffered any devastation in the war. This has raised the question why the UAE forces claimed to be carrying out "maintenance work" in the area.
Many Yemenis believe the "maintenance of airport" is an Emirati cover to justify its continued closure, despite the fact that hundreds of thousand Yemenis need its services, especially with only two airports operating in all of the country: in Aden and Seiyun.
The Emirati theft of the airport territory comes despite numerous calls by the regional governor and Hadi government officials, most recently the Yemeni Minister of Transportation, to reopen the airport to public use once again.