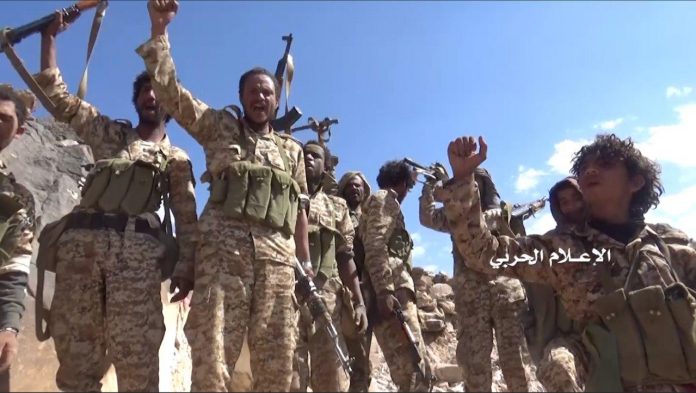 The heroes of army and the popular committees secured the front of the al-oud in the province of Dahle in a military operation lasted for 27 hours.
The spokesman of the armed forces, Brig. Gen. Yehia Saria'a, confirmed that the heroes of the army and popular committees attacked the positions of the mercenaries of the aggression in the al-oud from three tracks, the first track towards the market  of Thursday and the second track towards the public line leading to Asqar and the third track towards  Najd Sanf.
Brigadier Saria'a pointed out that the three-day offensive resulted in the clearance and securing of more than 30 locations and that tal-Oud has become fully secured from the mercenaries of the aggression and that dozens of mercenaries were killed, wounded and prisoners.