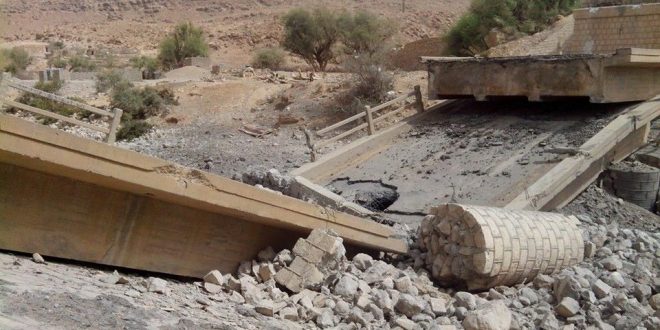 The forces of aggression continued its violation of the cease-fire agreement in the province of Hodeidah, and launched air raids on other provinces during the past 24 hours.
A security source told SABA that the mercenaries of the aggression bombarded with artillery shells and medium and heavy machine guns. Hodeidah Airport, Yemen Mobile, Citi Max and North Market of the  of the Kuwait Hospital, Faculty of Engineering, Hadbayani, Al Ittihad Hotel and various places in the 7th of July area. .
The source pointed out that the warplanes and espionage flew over the city of Hodeidah, and forces of aggression bombed with artillery and heavy and medium bullets houses and properties of citizens in the villages of al-Zafran, Sheikh district  and Kilo 16 in the directorate of al-Durahmi.
The source pointed out that the forces of the aggression bombarded more than 20 artillery shells and machine guns different areas of the directorate of al-Tahita, and fired five artillery shells in the direction of the east of Hiss.
The source said that the  aggression war planes launched a raid on the directorate of Mustaba in the province of Hajjah, and targeted a school Al-Almok  in al-Shoar and launched two raids on the same area  in the province of Ibb.