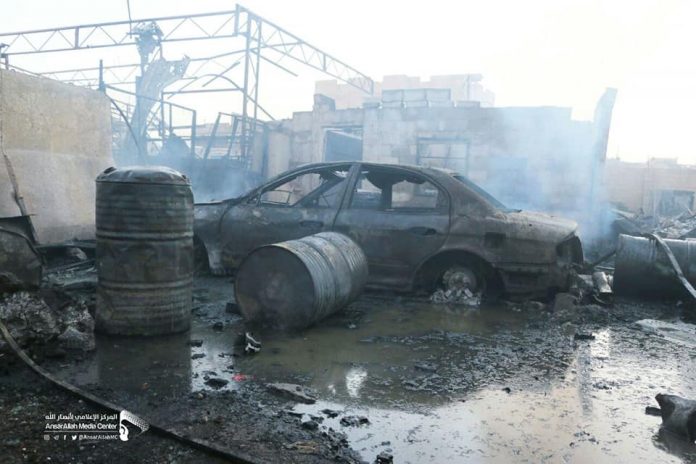 Saudi warplanes launched airstrikes on a plastic factory and the home of a citizen in Sana'a early Wednesday.
A security source confirmed that the warplanes launched three raids on a plastic factory east of Al-Thawra Stadium and led to a huge fire in the factory before the Civil Defense was able to put out  the fire.
The source said that the warplanes launched a raid on the house of Mohammed Al-Qadmi in Beni Hawat area that led to a fire in the house.