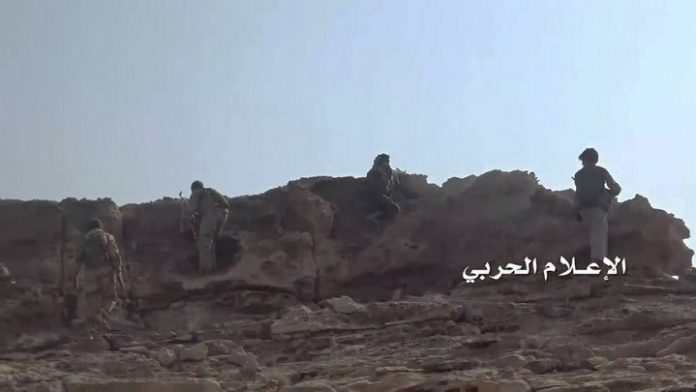 Al-Thawra Net
The Yemeni army and popular committees on Saturday repelled large-scale attacks carried out by mercenaries hired by Saudi-led aggression coalition in Najran province, a military official told  Saba News Agency.
According to the official, "the Saudi-hired mercenaries carried out large-scale infiltration attempts towards Shabakah position, but were foiled by the army forces killing and injuring dozens of them.
The official said that the attack last for several hours with intensive air cover by the coalition's aircrafts, but without making any progress on the ground.
The army forces destroyed several Saudi military vehicles, in addition to seizing large numbers of weapons during the attack, the official added.
In Hammad square, the snipers unit of the army managed to shoot three Saudi soldiers, while the artillery unit shelled gatherings of the Saudi-hired militants in Marash sector, killing and injuring several of them.
The bloody outcome of the Saudi army and its mercenaries in Najran, came in less than 24 hours later, in which 21 mercenaries, including three Saudi soldiers, were killed in sniping attacks, which took place in Najran front," the Yemeni sniper unit said on Friday.