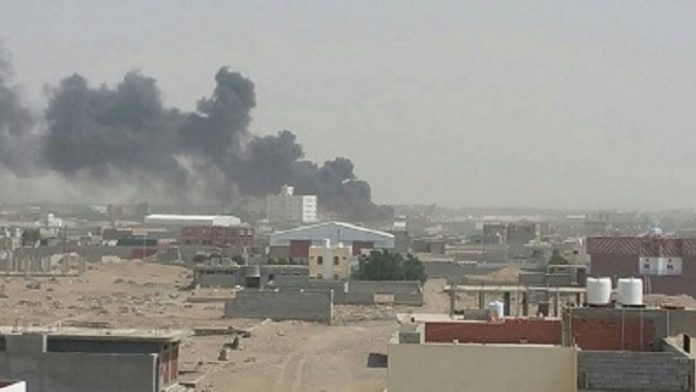 The forces of aggression continued its violations of the cease-fire agreement in the province of Hodeidah, targeting the provinces of Sa'ada, Hajjah and Assir in the past 24 hours.
A security source told the Saba news agency that the forces of aggression bombed with different weapons city of al-Dreihmi in the province of Hodeidah, which led to the burning of the house of a citizen.
The invaders and mercenaries bombed the 50th  Street and the Union Hotel in the area of ​​7 July and used artillery on  Dbayani neighborhood and towards the Faculty of Engineering, July 7.
The source pointed out that the Apache aircraft of the aggression flew in the atmosphere of the coastline of the Directorate of al-Tahita.
The source pointed out that the aggression launched four raids on the valley of Abu Jabara in the Directorate of Kataf, Sa'ada province, while artillery shelling targeted populated villages in the border area of Razih.
The source said that the hostile aircraft launched five raids on  Harad and Midi in the province of Hajjah, and two raids on Assir.