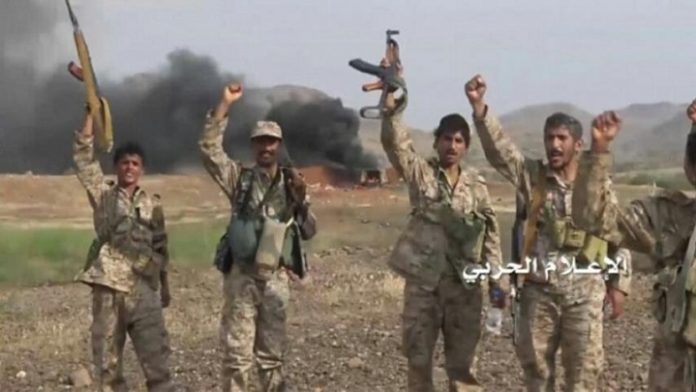 The mercenaries of the Saudi aggression suffered losses of lives and equipment in their attempt to advance in al-Muton and  al-Khap and Shaf districts.
A military source told SABA that groups of mercenaries were ambushed when they tried to infiltrate in al-Muton front that resulted in the death and injury of a number in their ranks.
The source pointed to the collapse of the march of the mercenaries of aggression in the front of the Dhahra directorate of al-Khap and al-shaf which lasted five hours and inflict heavy losses on their life and equipments without achieving any progress.
The source also confirmed the destruction of a military vehicle loaded with ammunition with a guided missile in the front of the Sakia directorate al-Ghail.