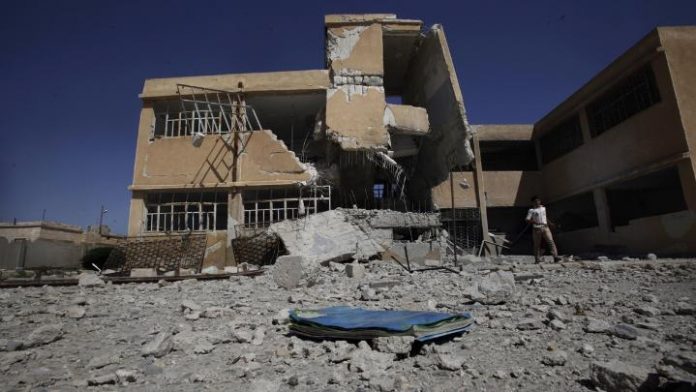 The invaders and its mercenaries continued to violate the cease-fire agreement in Hodeidah province, and targeted border areas with rocket and artillery bombardment during the last 24 hours.
A security source told the Saba news agency that the forces of aggression shelled various neighborhoods of the 50th Street and Sana'a Street and the airport, and targeted with guided missiles and artillery shells houses of citizens in the residential neighborhood July 7 in the city of Hodeidah.
The source pointed out that the forces of aggression bombed Hodeidah airport with more than 15 artillery shells, and the invaders targeted with 15 shells of Al-Fayza area in the Directorate of al-Tahita.
The sources pointed out that the mercenaries shelled the village of Al-Zaafran in the Kilo 16 area. The forces of aggression shelled 11 artillery shells in the villages of Al-Koei and Al-Khubatiya in Al-Drehemi directorate.
The source said that a rocket attack and a Saudi artillery targeted populated villages in the border areas of Ghamr and Shada in the province of Sa'ada.