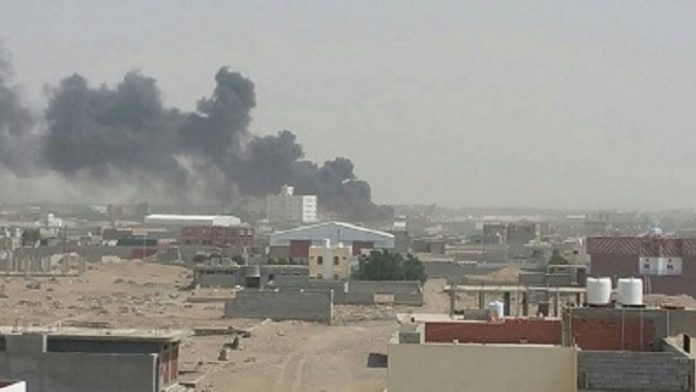 The forces of aggression continued to violate the cease-fire agreement in the province of Hodeidah, which led to the injury of three citizens, while the Saudi aggression launched 14 raids on a number of the provinces of the republic during the past 24 hours.
A security source told SABA that three citizens were injured in a mortar attack by the mercenaries of the aggression. The mercenaries  targeted by six Katyusha rockets, nine mortars and machineguns  the villages of Al-Zafran and Al-Sheikh in Kilo 16th .
The sources pointed out that the forces of aggression launched 14 Katyusha rockets and artillery shells at different areas in Kilo 16th .
The source said that the aggression launched four raids  the border Directorate of Manbeh in Sa'ada province, and also targeted the communications towers in Jabal Al-Aar and Al-Maqna area, and launched three raids on the Directorate of Kataf.
The source pointed out that the warplanes launched a raid on the Directorate of  Nehim in Sana'a province, and two raids on Al Nahdeen Mount in the capital, and also launched three raids on the Directorate of Harad, Hajjah province.
The source said that a raid targeted Al-Zaqmaa district in the province of Dahle, which led to material damage and the death of a number of livestock.
In Asir, the warplanes lunched three raids on Mujazh area.