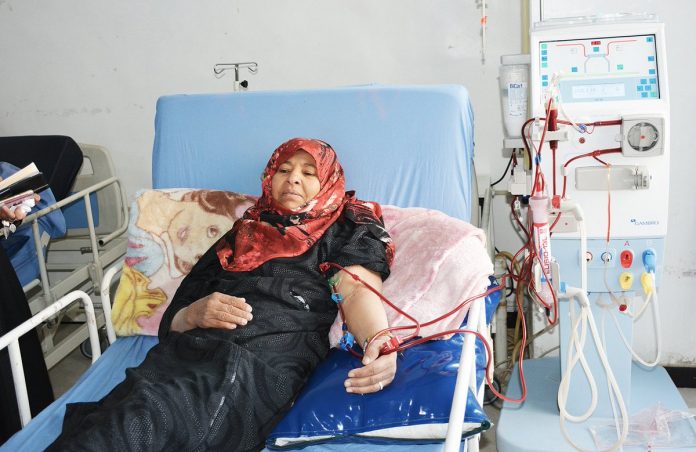 The Ministry of Public Health and Population warned of the lack of stents and heart catheters in all governorates, that threatening the lives of thousands of heart patients.
A report by the ministry revealed that there is no cardiac catheterization device after the failure of the only device at the al-Thawra General Hospital in Sana'a. The report pointed out to the absence of any diagnostic device or installation of heart valves until now.
The report confirmed the lack of heart supports for more than 30 thousand patients and the lack of valves needed by more than 30 thousand others.
The report pointed out that 60 percent of the health facilities have stopped their services as a result of the blockade and direct and indirect targeting by the  aggression coalition.
The report hold the responsibility the coalition countries and the United Nations for the deaths of patients due to the continued blockade that prevented the entry of drugs and  equipment for chronic diseases, as well as the continued closure of Sana'a International Airport.