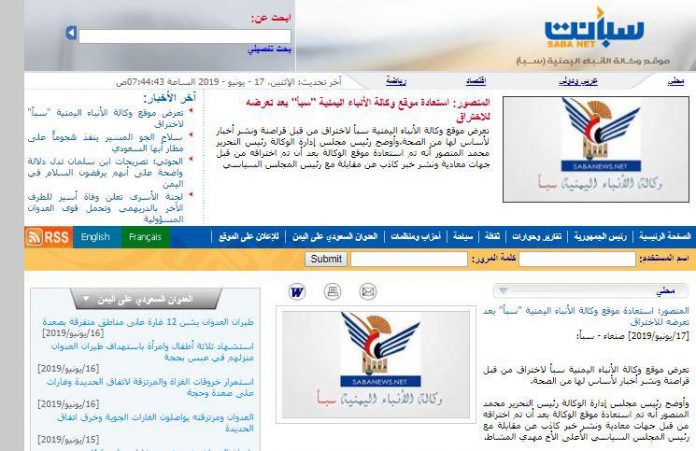 Al- Thawra Net
Mohammed Yahya al-Mansour, the Chairman of the Board of Directors of the Yemeni News Agency Saba on Monday said that the website of (Saba) has been hacked by hackers and published false, untrue information and news.
"The engineering team of the Yemeni News Agency (Saba) managed to restore the agency's website after being hacked by pirates belonging to Saudi-led aggression who published false news about an interview with President of the Supreme Political Council, Mahdi al-Mashat, " Saba News chairman added.
Al- Mansour noted that the agency's engineering team had taken the necessary action.