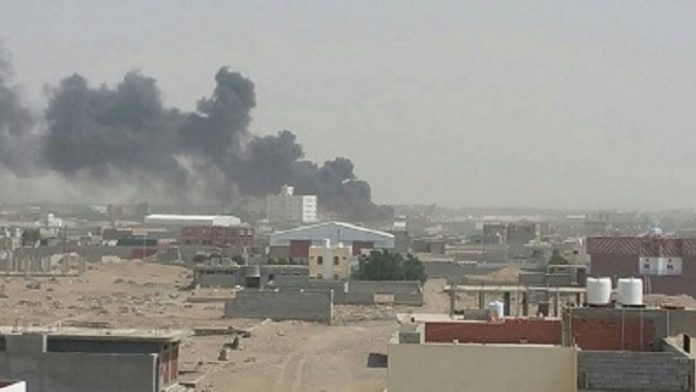 Saudi warplanes launched a series of raids on Hajjah, Sa'ada and Al-Mahara provinces, while the invaders and mercenaries continued to breach the cease-fire agreement in Hodeidah province during the past 24 hours.
A security source told SABA  that the warplanes  targeted a tanker laden with food supplies in al-Markashiya area at the directorate of the Mstba , injuring its driver.
The source pointed out that the invaders and mercenaries shelled  the camel roundabout at Hawk Directorate with a number of artillery shells, and targeted with eleven mortar shells a house on the outskirts of the 50th  Street in the city of Hodeidah.
The source pointed out that a rocket bombardment and  Saudi artillery targeted different areas of the border Directorate of Razih, and launched a raid on the towers of the communications company in Jabal Al-Muftah, the Directorate of Haidan in the province of Sa'ada.