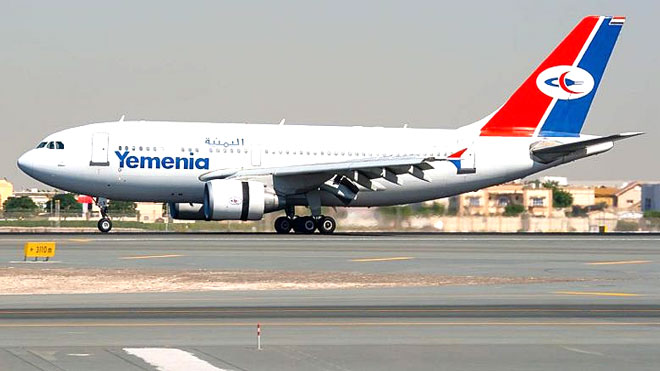 Al- Thawra Net
The Saudi-led aggression coalition has on Saturday refused to grant Yemenia Airlines a clearance for its flight from Aden to Cairo, for unknown reasons.
The Yemenia Airlines company said on Saturday that the coalition has refused to grant clearance for its planned trip to Cairo on Sunday, adding that the trip was postponed until Tuesday, June 11.
The invading coalition has already stopped a number of flights to and from Aden International Airport, without giving proper reasons or justification for the cancellations.
Yemenia Airlines has been suffering heavy losses for years due to the measures and procedures that the company's airplanes are experiencing at the airport of Aden City In addition, the airline is de facto bein controlled by UAE occupation forces, in clear violation of Yemen's sovereignty.