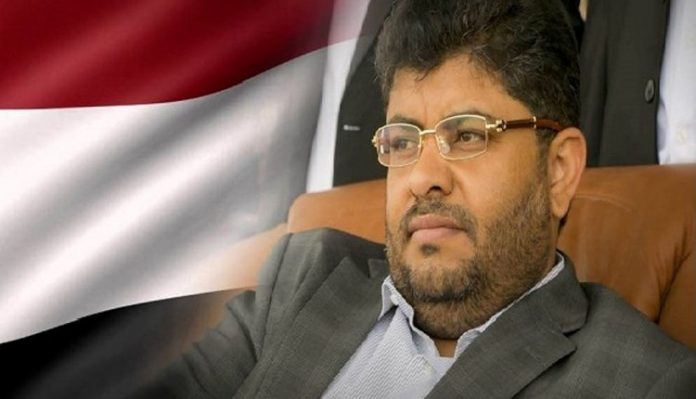 Al- Thawra Net
Member of the Supreme Political Council Mohammed Ali al-Houthi has challenged the government of the exiled Hadi to be transparent about the revenues of the state and its banks.
He noted that the war propaganda is used by coalition countries and promoting it to create charges against those who reject the occupation.
"The war of propaganda is used by the countries of aggression and they are working to promote these rumors and lies to constantly charge those who reject the occupation," Mohammed Ali al-Houthi said a tweet on Sunday night.
He added: "One of the most popular things that work is to provoke people and the other one  is the living side, the coalition imposing a blockade, looting revenues, printing new currency, refusing to pay salaries, and manipulating real prices."
"I challenge them to agree on transparency in what we mentioned for the whole period to let the people know what is going on of looting and corruption of any party through a committee of the academicians from University of Sanaa and Aden, Yemeni experts and the people will be the judge," al-Houthi said.
According to Mohammed al-Houthi, "the revenues that are supplied and disbursed in a complete documentary cycle are what is being delivered to the Sanaa centers and their branches, while the earnings of the other party have no revenue or documentary course."
The member of the political Council reiterated Sanaa support for the consolidation and neutralization of revenues, saying: "We are in favor of  uniting all revenues of the Republic of Yemen according to a chronic mechanism in exchange for neutralizing the economy and paying salaries."