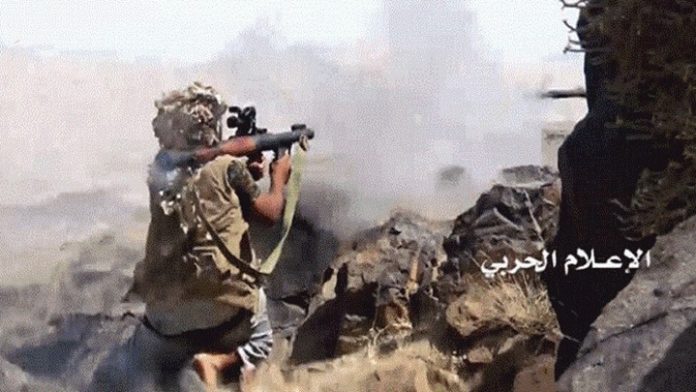 Al-Thawra Net
The Yemeni army and popular committees on Saturday launched an offensive on positions of Saudi army and its mercenaries in Najran region, a military official told  Saba News Agency.
According to the official, dozens of the mercenaries were killed and wounded in the battle, which took place in the western part of Sudias position.
Meanwhile, the artillery unit bombed the same position after launching the offensive, causing heavy casualties in their ranks.
The official confirmed that the mercenaries Feld their site due to the powerful strikes of the army and popular committees on their sites.