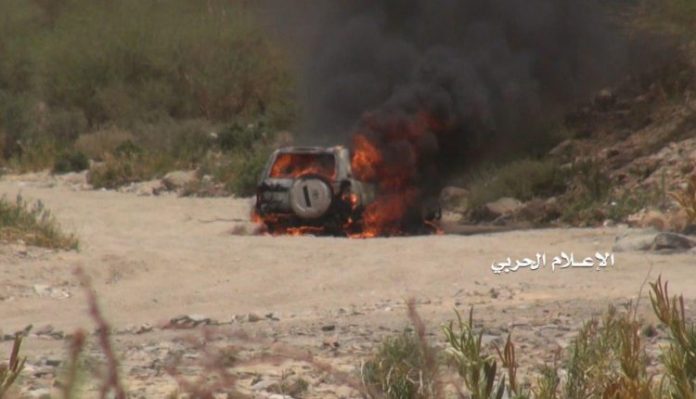 Al- Thawra Net
The casualties of Saudi-led coalition forces in Jawf province, northern Yemen increased due to the powerful strikes of the Yemeni army backed by popular committees on their positions and the continued killing of them by ambushes.
A military source told SABA that "three military vehicles have been destroyed and damaged, and those on board have been killed and wounded in operations carried out by of the engineering unit in Astar front of Khub Washaef district.
He indicated that missile unit of the army fired "Zilizal- 1" missile on gatherings of coalition mercenaries on the Saqeyah front, causing directly casualties in their ranks.
Furthermore, the military engineering unit of the army ambushed a group of the coalition's mercenaries in al-Mahashmeh front of Khub Washaef district, killing and injuring several; of them
Meanwhile, six mercenaries of the coalition have been killed and wounded in sniping attacks, which took place in the Saqeyah front, in addition to 72 militants, including Saudis, who have been killed during the past 72 hours.