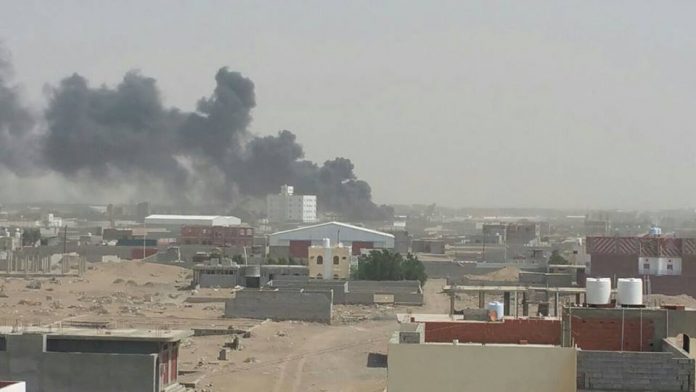 Al- Thawar Net
The US-Saudi aggression coalition continued to breach  the cease fire agreement in Hodeidah province, an launched  airstrikes, artillery and missile attacks on Saada and Hajjah provinces over the past 24 hours, according to a report combined by Saba News Agency.
In Hodeidah, a citizen was killed by the mercenaries gunfire in al-Sweeq area of  Tuhaita district.
The army  and popular committees have  foiled an infiltration attempt by the  mercenaries towards al-Mahjar south of Hays district from two tracks.
The aggression forces targeted a house of a citizen in 7 July neighborhood, as well as firing 14 mortar shells towards al- Dhibiani neighborhood and al-Qemah, al-Waha hotels in the 50th Street in the city of Hodeidah.
Furthermore, The aggression forces fired  more than 20 mortar shells on al-Durihmi blockade city, 13 artillery shells on al-Zafran village and targeted  Kilo-16 area  using middle and light  weapons, causing material damages.
In Saada , he Saudi-led aggression launched missile and artillery  attacks on several  populated villages of  Manabah, Baqim and various areas of Razih border districts, and launched three air strikes on Baqim district.
In Hajjah, the aggression launched an air strike on Abs district, leaving material damages to civilians' proprieties  .