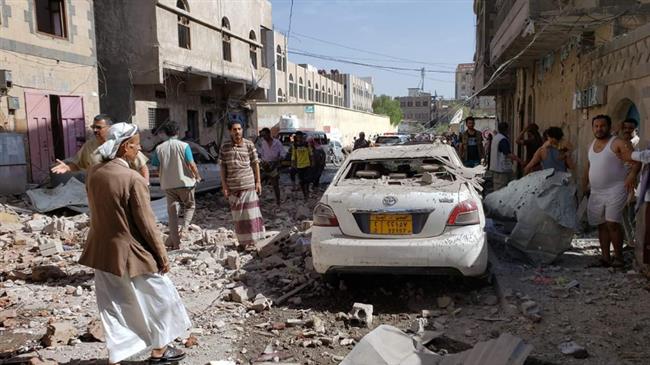 Saudi Coalition forces and its mercenaries continue to target civilian property in Hodeidah and Sa'ada governorates during the past 24 hours.
A security source said that the coalition forces targeted  with ten artillery shells houses and property of citizens in the besieged city of al-Drehami, and targeted the Ring Market and the neighboring area of July 7 in the city of Hudaydah with medium machine guns.
The source said that a rocket bombardment and a Saudi artillery targeted populated villages in the border Directorate of Manabh in Sa'ada province.