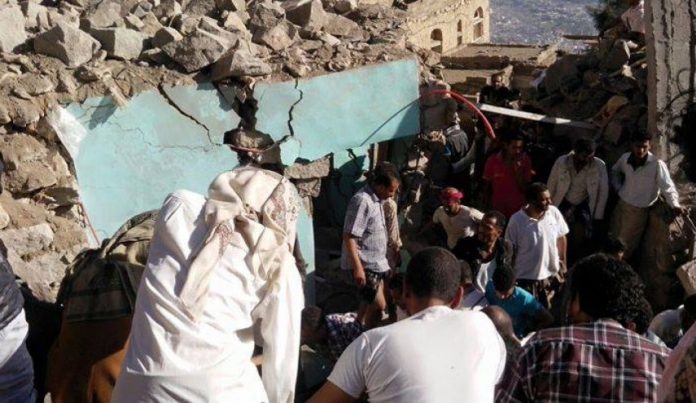 The forces of Saudi aggression and its mercenaries continued to target the province of Hodeidah in violation of the cease-fire agreement, while the provinces of Sa'ada, Hajjah and Marib were targeted by artillery shelling, missile and air raids of the enemy during the past 24 hours.
A security source told Saba news agency that a woman and her two children were wounded in the shelling on 7th  July neighborhood of Hodeidah.
The source pointed to the injury of a citizen by the fire of aggression forces in the Directorate of al-Tahita.
A child was seriously injured following the shelling of various machine guns on the district of   Hawk.
The source pointed out that the invaders and its mercenaries shelled 57 artillery shells in the Al-Jah area while the military aggression flew over the city in violation of the Swedish agreement.
The source said the Saudi warplanes launched 11 raids on different areas of the Directorate of Kataf in the province of Sa'ada and a raid  on the directorate of Baqam .
Populated villages  in the Directorate of Manbah were targeted by missile and artillery.
The source pointed out that the warplanes launched three raids on  Mstba district  Hajjah province  , and  the warplanes targeted with three similar raids the village of Rabiah in Sarawah in the province of Marib.