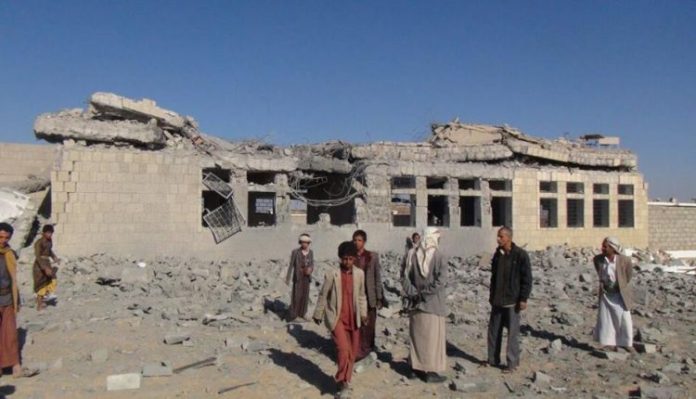 Al- Thawra Net
The losses of the vocational and technical education sector in Mahweit province due to Saudi-led coalition bombings estimated at more than 437 million riyals.
The provincial technical education office explained in a report that the cost of renovation and restoration of the agricultural technical institute in the Ar Rujum District costed 377 million riyals, as a result of directly bombing by the aircraft of Saudi-led aggression after several raids .
The report pointed out that vocational education in the province during more than four years of aggression suffered losses estimated at 60 million riyals and deprived students of access to technical education and this was reflected on the outputs of institutes in the province's directorates.
Dr. Abdul Malik Mzaar, director of the technical education office in the province, stressed the important of continuation of education in vocational institutes in the province.
He pointed to the difficulties facing the educational process at the Ar Rujum Institute due to the current economic challenges and the inability to restore the chapters, contents and annexes of the institute's theoretical and applied study.
Abdul Malik Mzaarq pointed to the repercussions of the continuing aggression and blockade on technical and vocational education and the scarcity of potential, and the suffering of more than 443 students in terms of food and the suspension of basic training materials.