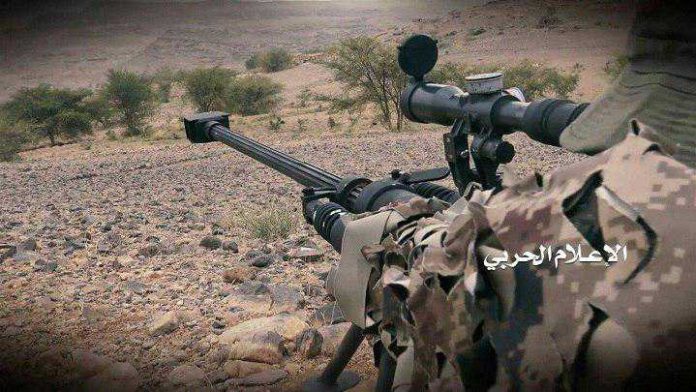 A number of Saudi aggression mercenaries were Killed and wounded a number by sniper operations in Hajjah province.
A military source said that the sniper unit of the army and Popular Committees sniped four mercenaries of the Saudi army southwest of Hiran and also sniped two others east of the Ahm Triangle in Hajjah province .
Dozens of mercenaries have been killed in recent days in various operations of the the army and popular committees in the front of Hiran province of Hajjah.