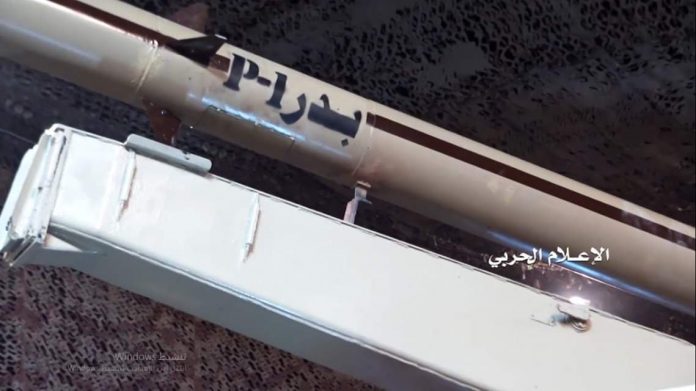 The rocketry force of the army and popular committees targeted with Badr 1p ballistic missile  the command and control center for invaders and its mercenaries off Saqam in Najran.
A military source for "al-Masirh  Net" said  that the ballistic missile hit its target with high accuracy and destroyed operations center and killed a large number in the ranks of the enemy.
The source pointed out that the  operation came after an accurate intelligence operation where the border battles were managed from that center.