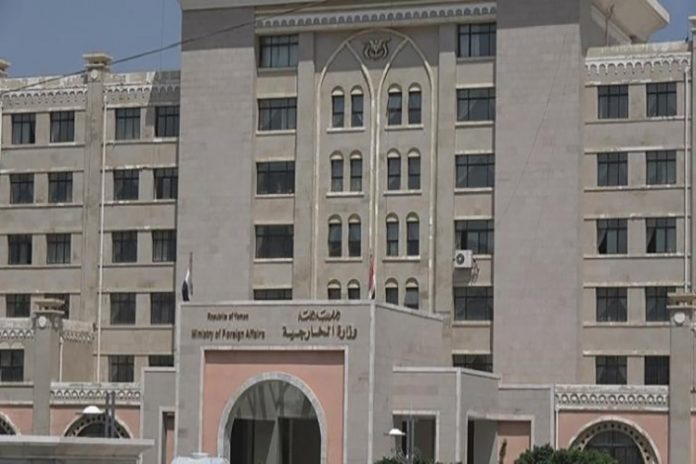 Al- Thawra Net
The Yemeni Foreign Ministry on Monday strongly condemned the Sunday's massacre committed by Saudi-led aggression on Hajjah province that killed nine residents and injured 16 others.
The ministry said in a statement that the war crime added to the previous crimes and violations committed by the aggression against the Yemeni people.
"At a time when the Islamic world was approaching Allah in the morning of Eid al-Adha with sacrifices, the countries of the aggression  decided to sacrifice with Yemeni children and women from a displaced family in Mustaba Directorate in  the province of Hajjah."," the ministry added.
"The crimes of  genocide committed by  Saudi-led aggression countries against the Yemeni civilians will not pass without punishment and the perpetrators will be held to account, whether before national courts or the International Criminal Courts", the statement read.
It also renewed its calls for the United Nations and the Security Council to take their legal and humanitarian duty to maintain international peace and security.
The statement  called on the UN to exert more pressures on the coalition to end the war and lift the siege imposed on the Yemeni people, holding the international community full responsible for the crimes.