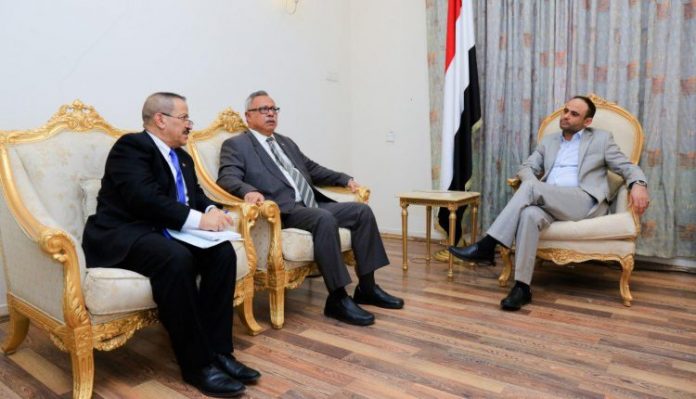 Al- Thawra Net
President of the Supreme Political Council Mahdi al-Mashat on Thursday met with Prime Minister Dr. Abdulaziz bin Habtoor and Foreign Minister Hisham Sharaf.
They discussed the latest developments in the national arena in light of the escalation of Saudi-led aggression coalition and international positions towards it, as well as the humanitarian and relief efforts to alleviate the suffering of the Yemeni people as a result of the aggression and the unjust siege.
The meeting touched on the level of diplomatic performance and communication with organizations and the international community in order to push forward the peace process and mitigate the repercussions of aggression and siege, especially with regard to reopening of Sanaa International Airport for civil and commercial flights and lifting restrictions on Yemeni ports.