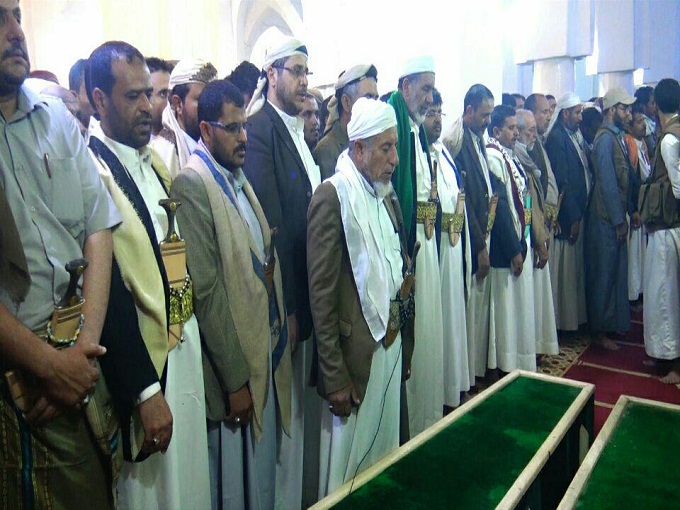 A  public and official funeral procession was held  of the martyr Ibrahim Badr al-Din al-Houthi was attended by a member of the Supreme Political Council Mohammed Ali al-Houthi, Interior Minister Abdul Karim al-Houthi and a number of scholars, sheikhs and dignitaries.
Member of the Supreme Political  Mohammed al-Houthi  said that the martyrdom of Ibrahim Al-Houthi is an honor and a pride for this family, which will not be increased by the targeting of aggression and its tools.
The body of the martyr was buried after praying at  Imam Al-Hadi Mosque in Sa'ada city amid a large public presence.