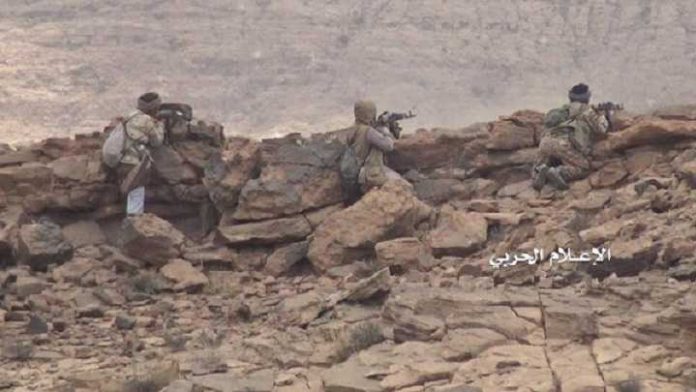 Al- Thawra Net
The Yemeni army  and  popular committees on Sunday carried out an offensive against positions of Saudi army mercenaries in Asir region, as well as repelling an attempt carried out by Saudi-hired mercenaries in the same axis, a military official told  Saba News Agency.
According to the official, units of the army forces attacked the Saudi-led mercenaries' positions in front of Alb crossing, causing heavy casualties to the enemy's ranks.
Furthermore, the official confirmed that army managed to thwart an infiltration attempt carried out by Saudi-led mercenaries towards the army's positions in front of Abwab al-Hadeed area, leaving deaths and injures.
A number of mercenaries were killed and wounded when the missile forces fired four Zilizal-1 missiles at their gatherings in the same area, the official added.
On Saturday, the army forces have repelled two Saudi-led mercenaries' attacks in front of Abwab al-Hadeed and Raboua'a areas, killing and injuring dozens of them.