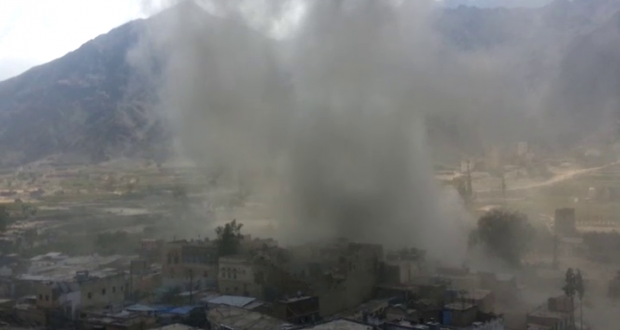 Al- Thawra Net
The US-backed Saudi-led coalition warplanes on Sunday launched four air strikes targeting several areas in Saada province, northern Yemen, a security official reported.
According to the official, the air strikes were waged on al-Qud and Al Ali areas in Razih Border district, causing damages to civilians' farms and property.
On Sunday, Saudi rocketry and artillery bombardment targeted several areas of the border district of Sheda, which led to the injuring of a citizen, the official said.
He added that Saudi-led coalition warplanes waged two airstrikes on Hurom Mountain in the border district of Razih, causing damage to water tanks.
Several border districts are daily subjected to constant rocketry and artillery bombing, causing casualties and huge damage to citizens' homes and property.