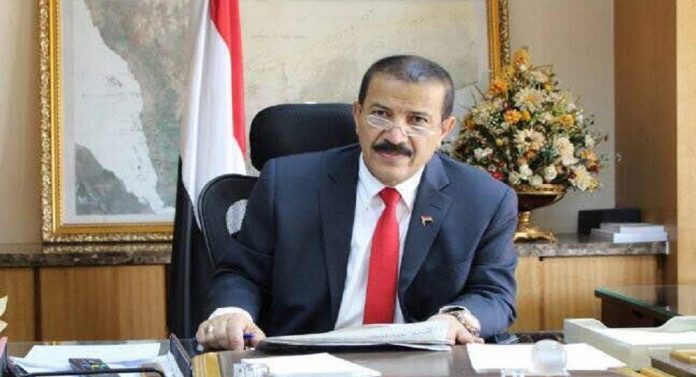 Al- Thawar Net
Foreign Minister of the Republic of Yemen, Hisham Sharaf has condemned the recent escalation by the US-Saudi-UAE aggression against Hodeidah, calling it a "flagrant violation of the Stockholm Agreement and the recent understandings of the Joint Redeployment Committee."
Minister Sharaf explained that this escalation is not new. The airstrikes of the aggression coalition have in fact never stopped targeting citizens and civilian installations in various governorates.
Sharaf pointed out that the aggression coalition and its mercenaries are continuing to practice the policy of collective punishment against the Yemeni people by preventing the entry of oil and food ships to the Hodeidah port in order to create frequent crises.
The Foreign Minister reiterated his call on the international community, in particular the UN Secretary General and its Special Envoy to Yemen, as well as the Human Rights Council, to fulfill their humanitarian responsibilities in stopping the killing and starvation of the Yemeni people.
At the same time, he warned that "the Yemeni government, the army and the Popular Committees will not stand idly by and not respond to such practices, if the international community does not intervene."