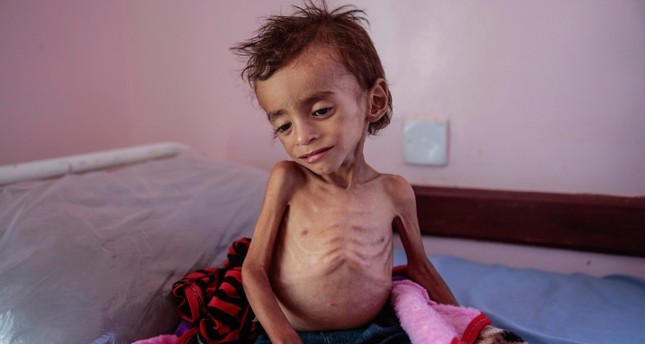 Al- Thawra Net
Mostly 7,000 Yemeni children are at risk of death due to cessation of life-saving medical centers and a shortage of funding, the World Health Organization (WHO) said in a statement on Twitter.
"Over 60 health centers currently working to save millions of children in Yemen will be stop because funding cuts," WHO warned.
On Friday, the UN Population Fund (UNFPA) said in its report that the UNFPA would be forced to close 175 health facilities in Yemen over the current month of September due to the lack of funding.
A humanitarian crisis came to light again when the Saudi-led coalition expanded its blockade to all ports in the country, including the port city of Hodeidah, putting millions of Yemenis at risk of "the worst famine in decades".
The blockade deprived two-thirds of the population, which is suffering its third major outbreak of cholera since the war began, from aid and vital supplies.