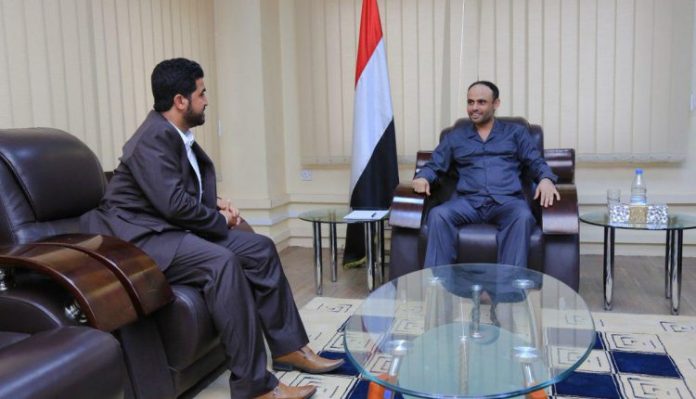 Al- Thawra Net
President of the Supreme Political Council Mahdi al-Mashat on Saturday discussed with Chief of the Security and Intelligence Service Major General Abdulhakim al-Khiwani the efforts exerted to develop intelligence work in light of the brutal aggression against Yemen.
The President stressed that the establishment of the security and intelligence service came within the framework of the implementation of the national vision for building a modern state, with the aim of removing the duplication resulting from the multiplicity of agencies concerned with intelligence tasks.
During the meeting, Maj. Gen. al-Khiwani briefed President al-Mashat on the practical plans to carry out the tasks assigned to the Security and Intelligence Service.