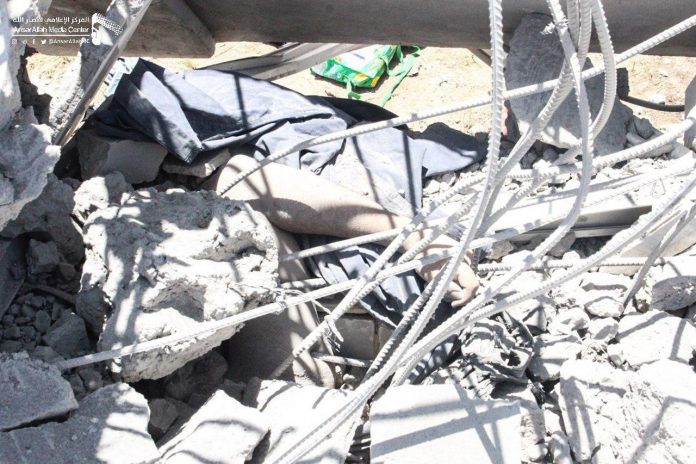 Saudi aggression warplanes launched a series of raids on the governorates of Saada and Hajjah, while its mercenaries continued to violate the ceasefire agreement in Hodeidah during the past 24 hours.
The security source said that the forces of aggression bombarded with artillery and various machine guns houses and property of citizens in the besieged city of al-Duraihmi.
The source added that the aggression warplanes launched two raids on the border directorate of Shada, and two raids on the area of ​​ Al Ali and Beni Moin Directorate Razih, and a raid on the Border Directorate of Ghamr .
The source pointed out that the inhabited villages in the districts of Shada and Razeh were subjected to shelling of Saudi missiles and artillery.
In the province of Hajjah, Saudi aggression warplanes launched four raids on the Directorate of Harad.
The source condemned the continuation of the coalition of aggression and its mercenaries in breaching the agreement of Sweden and the perpetration of massacres and crimes against women and children in various governorates of the Republic of Yemen.