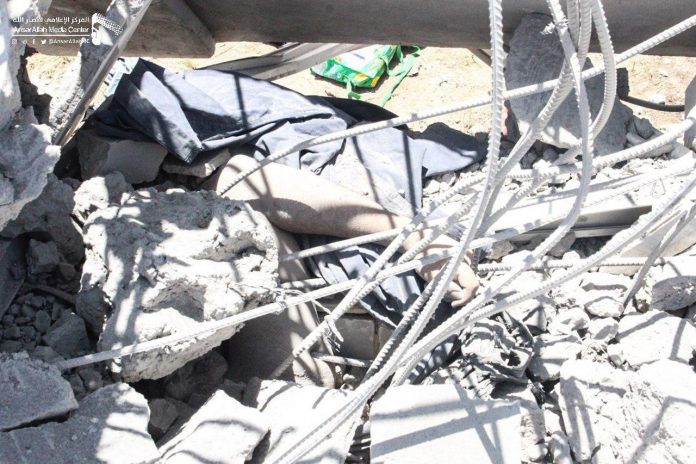 Two citizens, one of them a child, were injured by invaders and mercenaries in Hodeidah and Al-Jawf governorates, while the US-Saudi aggression launched several raids on Al-Jawf and Sa'ada during the past 24 hours.
A security source confirmed to the Yemeni News Agency (SABA) that a citizen was shot and houses were severely damaged by artillery and Katyusha rockets in al-Jah area in Beit al-Faqih district in Hodeidah governorate.
The source pointed out that a military bulldozer of the forces of aggression continued to develop fortifications in the desert north of the Faculty of Engineering. The aggression forces targeted heavy and medium machine guns villages of citizens in the Kilo 16 district of Beit al-Faqih district, and shelled the villages in al-Duraihimi with more than 17 mortar shells.
The source said that a girl was wounded by machine-gun fire in the village of Ma'imra Directorate of al-Matun, while the warplanes destroyed two houses in Al-Marra district of the Directorate of in Al-Jawf province.
The source pointed out that the aircraft of aggression launched three raids on the Directorate of Baqim border, and artillery aggression targeted  with shells houses and farms citizens  in the province of Sa'ada.
The source reported that the aggression aircraft launched a raid in Asir.