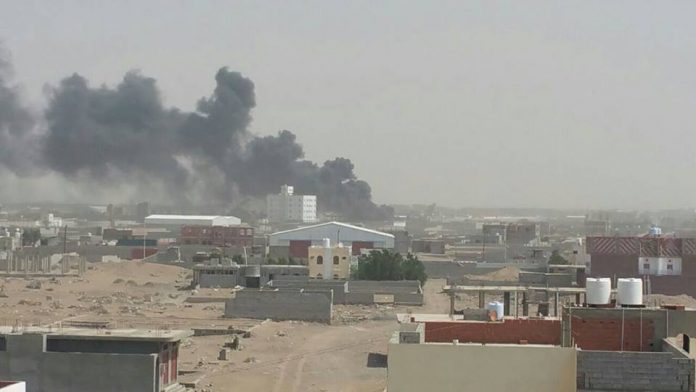 The US-Saudi aggression warplanes launched a series of raids on the governorates of Sa'ada and Hajjah, while invaders and mercenaries continued to violate the ceasefire agreement in Hodeidah during the past 24 hours, wounding three citizens, including children.
A security source confirmed that two children were wounded, one of them seriously, after a mortar shell fired by the aggression forces on the house of a citizen in the mountainous area of al-​​Tahita district in Hodeidah.
The source added that a military bulldozer of the forces of aggression developed combat fortifications in a farm in Kilo 16, while the invaders bombed with medium machine guns scattered places from the same area.
The source said that Saudi border guards opened fire on citizens in one of the border villages in Razih district in Sa'ada, wounding a citizen with varying injuries.
The source said that the Saudi warplanes launched raids  four raids on Camp Kahlan, and the homes of citizens in the Directorate of Baqim in Sa'ada, as well as launched two raids on the Harad Directorate in Hajjah province.
The source condemned the continuation of the hysterical and absurd raids of aggression and its  deliberate targeting  of citizens' houses and violating the Swedish agreement.