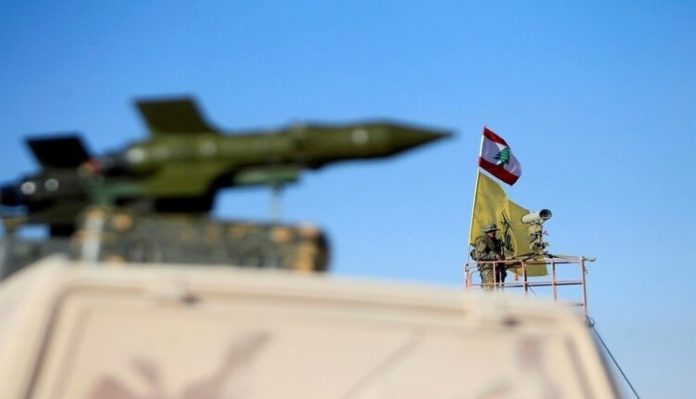 Al-Thawra Net
Lebanon's Hezbollah movement has on Sunday announced that several Israeli soldiers have been killed and wounded when the group's fighters destroyed a military vehicle on the road to the Aveim barracks in northern Israel.
The group said in a statement that the destruction of the Israeli military vehicle took place at the Aveim barracks road in the central sector of the border between Lebanon and the Zionist entity.
"At 4:15 PM on Sunday, September 1, the group of martyrs Hassan Zabib and Yasser Dahir destroyed a military vehicle at the aveim barracks road, and killed and wounded those who were there," the statemen read.
This coincides with the announcement made by the Israeli army that a number of anti-tank missiles were fired at a military base and military vehicles in the Aveim area, some of which were hit.
The Israeli army confirmed that it had responded to some sources of gunfire and targets in southern Lebanon